Noise barriers for industrial use
The daily meeting in manufacturing or production is part of the culture in many companies.This is Shop Floor, stand-up meetings with the aid of the FATH Silent Wall. The advantage of faster influence through the direct flow of information from the employees involved is often negatively influenced by the existing environment, which is characterised by production noise. The modular system of Silent Wall offers you the possibility to hold quality meetings, shift handovers or shop floor meetings directly in production.
A reduction of the noise level together with the minimization of the sound level also has a number of effects:
Noise is diverse in its origins and characteristics, but cannot always be suppressed at the place where it originates.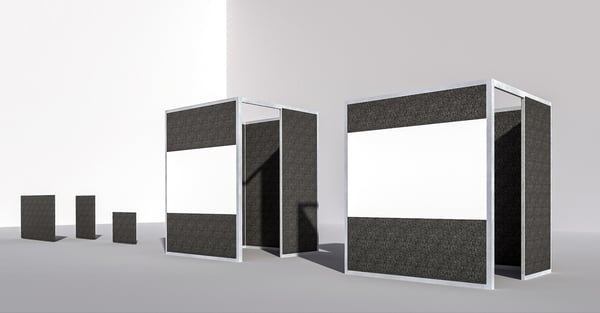 The clever solution is the FATH Silent Wall.
The modular system, individually tailored to the requirements of each customer, creates the conditions for a trouble-free shop floor. The combination of high-quality visual boards with enamelled surface and sound insulation offers a new standard in the industrial environment.
We would be happy to advise you on site and show you the possibilities.