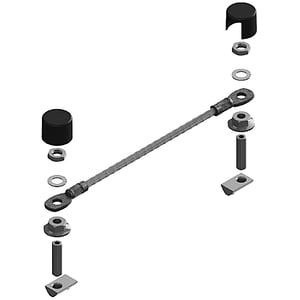 Now also available for profile I in slot 6 version. As well as an extra long 300 mm version for slot 8.
To electrically connect movable parts to each other as flexible grounding wire, and to create ESD electrically conductive connections between juxtaposed frames as equipotential bonding

Large conductor cross-section (16 mm²), current carrying capacity 120 A max.