Good light at the workplace promotes concentration, helps avoid mistakes and prevents premature fatigue. FATH brings professional LED lighting to workstations and assembly stations, with a particularly natural spectrum if required.
Clean, safe and flexible: FATH lamps and power strips have all an identical cross-section (60 x 60 mm), modular lengths and compatible connections, for a simple, elegant and efficient supply of light and power.
All modules are equipped with a profile slot I8. Thus, FATH lamps and connector strips are particularly suitable for use with aluminum profile systems and can be used as structural components.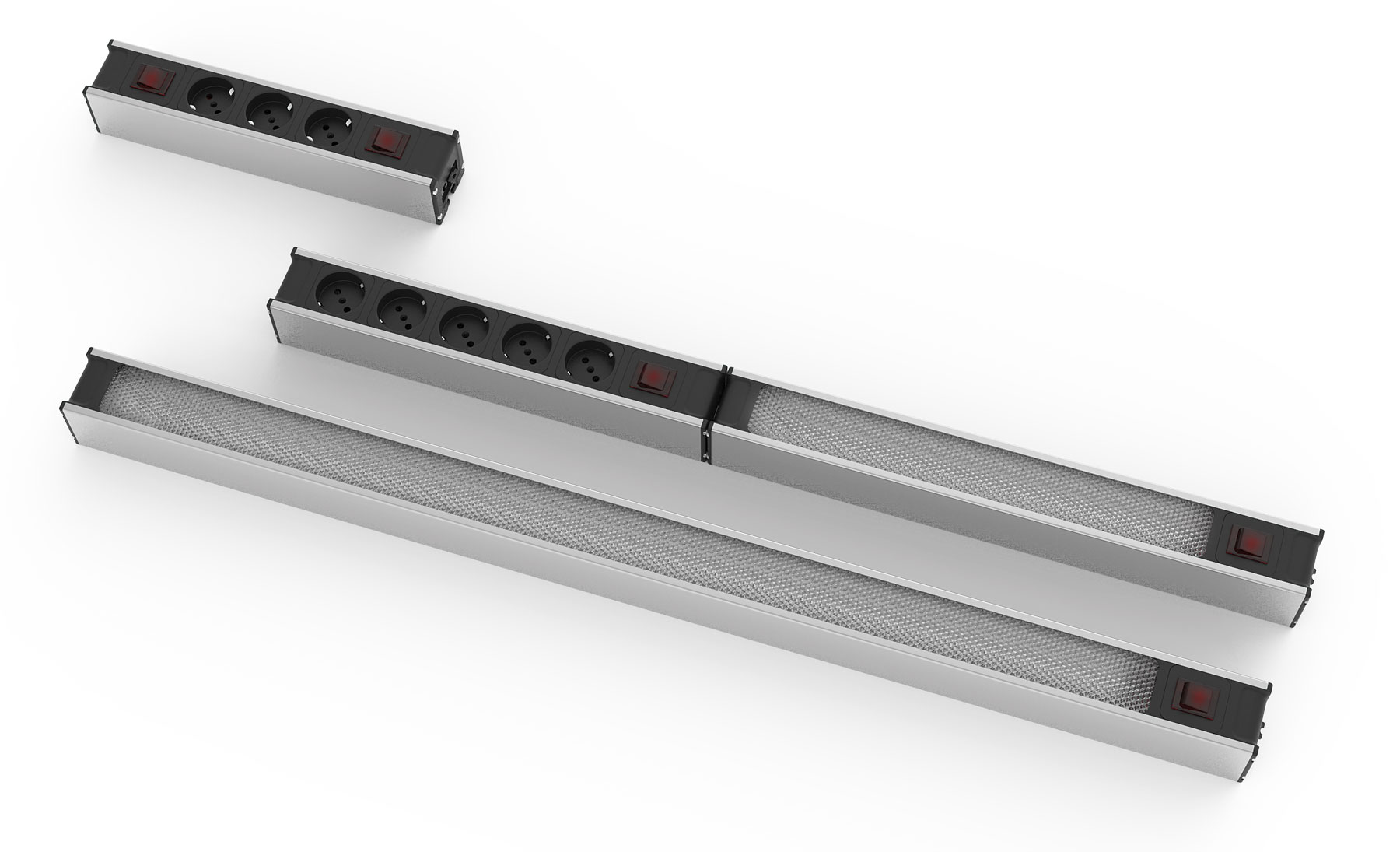 Build your power line in a jiffy, light included
All FATH lamps and power strips are equipped with three-pin GST18 sockets. By means of a distributor piece, the individual modules can be seamlessly interconnected, providing continuous supply rails without visible wiring.
The FATH power strips are available with a second switch, additional devices can be connected and switched directly via the power strip.
The product line is complemented by additional modules with FI circuit-braker or USB charging port.